WaveView Mobile allows authorised users to securely connect to their Wavestore Video Management Software (VMS) system to view live images or playback recorded video via a smartphone or tablet over their mobile network or WiFi connection.
Key Features
'Time Jump' feature with instant video recall
Full playback control functionality
Preset control
Quick camera select list
Camera name search
Video snapshot (save to camera roll)
Full Pan/Tilt/Zoom (PTZ) gesture control
Customisable layouts (e.g 2x2, 3x3, 4x4)
Camera titles on/of
Wavestore has packed WaveView Mobile with user friendly features such as the option to choose from different multi-camera layouts and the ability to select from a range of sub-titles to be displayed on screen, such as time, camera or server name.
Available free in iOS and Android versions from the Apple App Store and Google Play Store respectively, WaveView Mobile App allows users to 'time jump' in order to instantly view recorded video. It also features preset and 'gesture' PTZ control.
Downloads
Click here to download WaveView Mobile from the Apple App Store, and here to download it from Google Play Store.
Please note that each WaveView Mobile connection is registered as an individual client connection on your Wavestore server or appliance. WaveView Mobile is compatible with all levels of Wavestore's award winning VMS.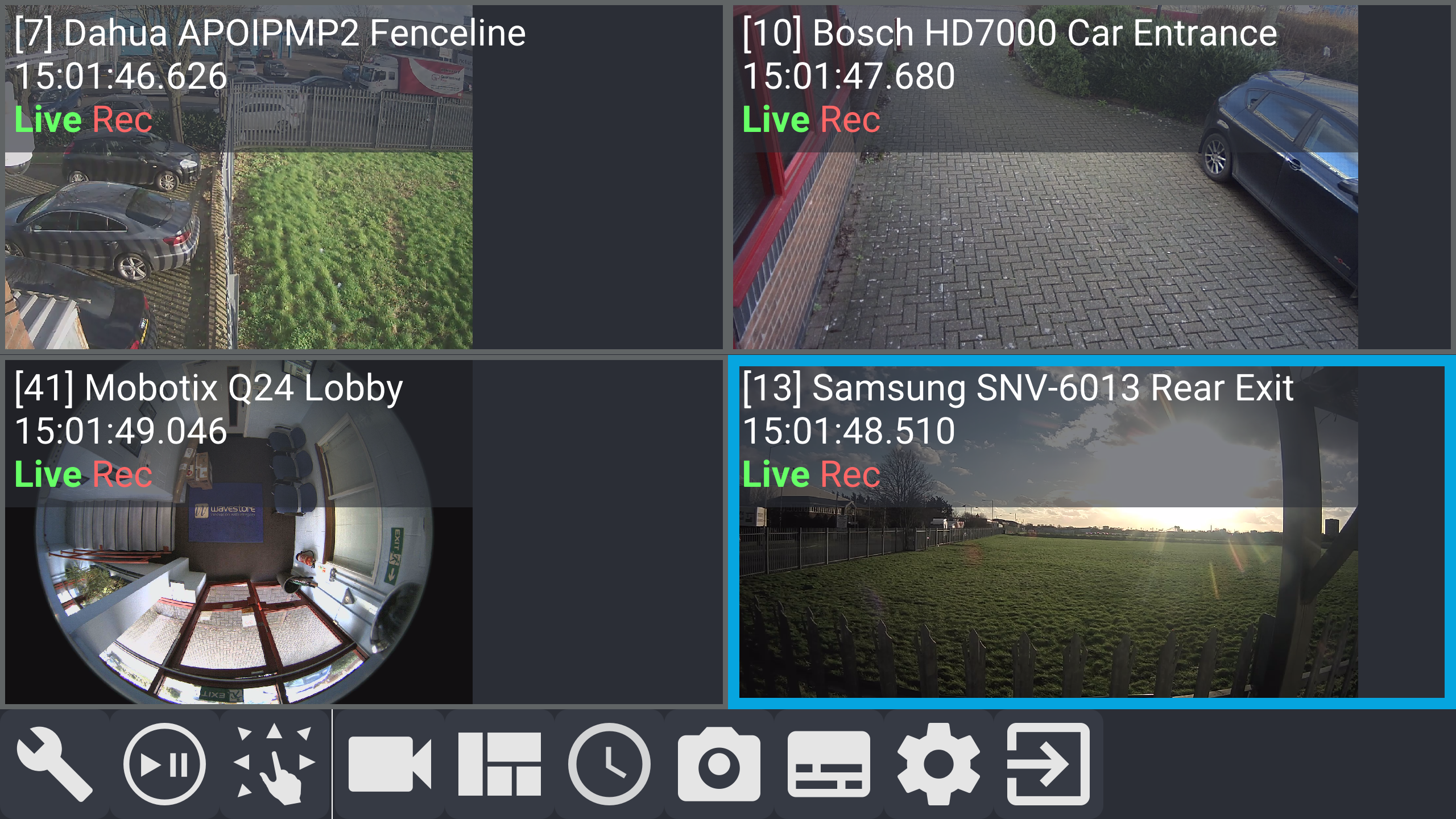 Find out how Wavestore can work for you:
Give us a call:
+44 (0)1895 527 127
Or try our live demo today
Our live demo facility is designed to give you a quick and simple introduction to the core features and user interface of our video management software.
Demonstration Software Download